| The Emmys and James Spader |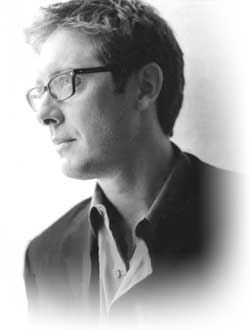 Why James Spader is Emmy Worthy for Boston Legal

James Spader ~ Outstanding Lead Actor in a Drama Series
Spader is perfection on screen. From his small, unique mannerisms to his rhythm of dialog, each character pulls in the viewer. Deeply. Spader did win le Prix d'interprétation masculine (Best Actor) for Graham in "sex, lies and videotape". Emmy has now called him her own.
Weekly Spader a la Boston Legal just plain rocks.
One admirer, Teddy from Arlington, VA, wrote this to Boston-Legal.org:
"It was no mistake that James Spader won as best actor in a drama in 2004 for The Practice. He's been a best actor in just about everything he's ever done, and he's got a long career. I say kudos to the people at the Emmys for getting it so right.

James deserves the nomination for 2005 for Boston Legal. He deserves the award.

Alan Shore is intriguing, beguiling, ornery, frightening, funny, sexy, quirky, scary, lovable, despicable, mysterious, vindictive, hateable, dangerous, pouty, fierce, huggable, endearing, appalling, touching... have I left anything out?

Alan Shore is a complicated and conflicted, childish and charming character and James gets that across every week in a way that makes fans want to tune in the following week to see what he'll do next. And just when you think you don't like him, nope - don't like him a bit - he does something so wonderfully-human that you find yourself giving him the benefit of the doubt and want him to find happiness or peace or, at the very least, have sex with Tara!"

---
Boston Legal: Death Be Not Proud
Season 1, Episode 17
Airdate: March 20, 2005

Memorable Moments
"The scene I find most compelling through the entire season is Alan Shore's closing argument defending Zeke Borns in front the Texas court. The entire episode serves excellent examples of Spaders talent to unsettle, move and tickle the viewer."
- Dana / Washington



Watch 5th segment clip (11:13)
The closing argument begins 4:20 into this clip.
wm stream; 340 bitrate / no downloads

---

Boston Legal: A Greater Good
Season 1, Episode 9
Airdate: December 4, 2004

Memorable Moments
"My choice for a performance that is Emmy worthy is from episode 9, "A Greater Good", my favorite this season. It demonstrates all the elements of Boston Legal and the Alan and Denny relationship. It has some playful Alan and Denny moments when they both go ga-ga over the female doctor and elbow each other as to who's going to go first.

Everybody knows Alan is eccentric, which he demonstrates by coaching
his own client to turn states evidence, but we also see his compassion in his cross examination of the diabetic patient who was taken off the study.

As far as balcony scenes go, it's also one of my favorites, with them sticking cigars in their ears and Denny saying, "We look good together", and Alan replying, "Yes we do."

All in favor say, "Aye."

Imamess: Aye!!!

- Imamess / Canada



Watch 5th segment clip (11:13)
Video of the specific scenes described coming soon, but this has great scenes in the meantime.



---
Unofficial site; show and characters belong to David E. Kelley Productions
Also, visit our companion sites ~ JamesSpader.org ~ Mark-Valley.com
Some photos copyright 2004-2005 ABC, Inc. / Photographer: Robert Trachtenberg & others
Fair Use Notice: This site contains copyrighted material whose use has not been specifically authorized by the copyright owners. We believe that this not-for-profit use on the web constitutes a 'fair use' of the copyrighted material as provided for in section 177 of the US Copyright Law. Streaming and digital rights controls are employed to protect against downloads and distribution. If you wish to use this copyrighted material for purposes of your own that go beyond 'fair use', you must obtain permission from the copyright owner.
f o r e s t | r a i n | s t u d i o s © 2004-2005 about dana / contact the site